Path:
Inorganic
Materials
Organic
Education:
B.S. 2000, Leuven University (KU Leuven); M.Sc. 2002, Leuven University (KU Leuven); Ph.D. 2006, Leuven University (KU Leuven); Postdoctoral Fellow at ETH Zurich, 2007-08; Assistant Professor at ETH Zurich, 2008-13
Also: Professor of Chemical and Biological Engineering
John and Dorothy Vozza Professor of Chemistry
Research Description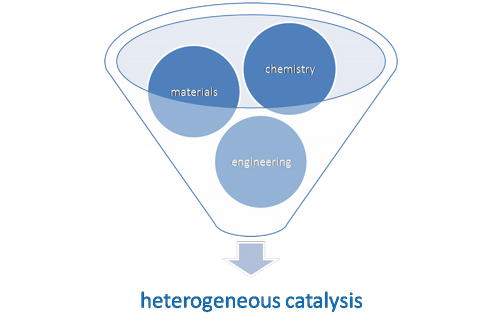 The Hermans Group is a multidisciplinary team, focusing on both fundamental and applied aspects of sustainable chemistry and catalysis. Topics of interest include:
-Synthesis of heterogeneous catalysts
-Immobilization of homogeneous catalysts
-Catalytic and kinetic studies
-Unravelling of reaction mechanisms
-(In situ) spectroscopy (Infrared, Raman, UV-Vis)
-Reactions in supercritical fluids and expanded liquid phases
-Use of renewable resources
-Quantum-chemical and theoretical kinetic calculations
-Reaction engineering
-High-pressure reaction technology
Considering the present challenges, our research group focuses on sustainable chemistry and catalysis:
-Understanding the mechanisms of catalytic transformations
-Viable use of renewable platform molecules
-Design of energy efficient processes
Our interests range from purely mechanistic understandings of catalytic reactions to the design of applied catalytic systems. In order to contribute to these challenges, we use state-of-the-art equipment and set-ups.
Awards and Honors
| | |
| --- | --- |
| Emerging Researcher, ACS Division of Energy and Fuel Chemistry | 2014 |
| Vilas Mid-Career Investigator Award | 2017 |
| ExxonMobil Chemical European Science and Engineering Award | 2009 |
| Incentive Award, Comité van Beheer van het Bulletin des Sociétés Chimiques Belges | 2007 |
| Laureate, International DSM Awards for Chemistry and Technology | 2006 |